PAST PRODUCTIONS:
"Il Pianista Disgraziato" by Giuseppe Lupis - April 26, 2014
"Le 66" by Jacques Offenbach on November 9, 2012.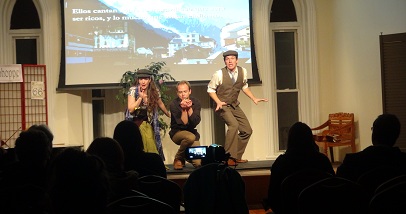 Apollo Opera's first production: George Tsouris' Ektor March 15, 2010 at the Wings Theatre, New York City.
On November 13, 2010 at Lang Hall, Hunter College, New York City, Apollo Opera staged two operas, GianCarlo Menotti's The Telephone, along with George Tsouris' opera-ballet, The Death of the Buddha.

An Excerpt from "La Serva Padrona" by G.B. Pergolesi, produced by Apollo Opera on November 18, 2011 at St. Jerome Hall, Bronx.
Bastien und Bastienne by W.A. Mozart on April 27, 2012.